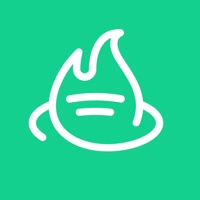 Repod Team
on September 14, 2020
Community Guidelines
Prior to posting, please read and agree to follow the Repod Community Rules to the best of your ability.
---
Who We Are
Repod is a community of podcast listeners who share, discuss, and discover podcasts. While not every post, comment, category, or topic may be for you, we strive to protect the privacy, safety, and experience of all members.
As a member of our community, we expect you to agree to these guidelines and play a role in living out these guidelines to support a respectful and productive environment. To ensure a safe and positive environment, we will enforce strict guidelines around treating other community members with empathy and respect.
Rules
At the end of the day we're all human. Treat other members the same way you would treat yourself. If the point isn't clear enough — no attacking or marginalizing any vulnerable groups of people. No harassment, bullying, or threats of violence of any kind. Anyone that instigates violence or promotes hate against any group, person, or identity will be automatically banned.

Be authentic and post meaningful content. Do where don't cheat or try to manipulate content, charts, or any other app functions. This includes spamming, voting manipulation, follower or krama fraud, or other activities that interfere or disrupt the Repod community.

Keep it private. Releasing personal or confidential information of you or someone else is not allowed.

Do not post or encourage the posting of sexual or suggestive content involving minors

Do not spam or purposely harass other members with unsolicited content. Help us stay spam-free by not posting repetitive comments or contacting people without their consent. If you're a podcaster and are posting to the Feed simply to gain more listeners than you're doing it wrong, and your post will be removed. Instead, ask a listener of your shop to post their favorite episode of yours with a good description

You don't have to use your real name but do not impersonate any individual, podcast, or any other entity in a misleading or deceptive manner.

Keep it legal. Do not engage in any illegal activities. Abide by local, federal, and international laws.

No Advertisements or solicitations that direct to outside links, 3rd parties, or vendors that include promotions, deals, discounts, or any other advertisement.

Do not do anything that interferes with normal use of the app. This includes things such as injecting malicious code, programs that interfere with our APIs, RSS manipulation, or aid anyone in misusing Repod in any way.

Ensure people have the experience you would want by reporting any content that violates any of these stated rule.

If you encounter content you don't like, but that doesn't violate these Community Guidelines, you can unfollow that entity (user, show, or category)
Enforcement
Overstepping these boundaries may result in a variety of ways including but not limited to.
Nicely asking you to stop

Asking you less nicely to stop

Removal of content

Temporary or permanent suspension

Permanent ban
Thank you for helping us create one of the best podcast communities in the world, where everyone feels empowered to explore, discover, and share podcasts together.
— The Repod Team