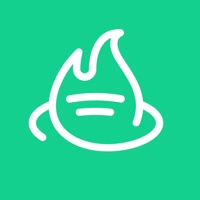 Repod Team
on May 22, 2021
FAQ for Podcast Creators
Connect with other hosts, engage with your listeners, all in a podcast app.
---
I'm a host, what can I do on Repod and how does it benefit me?
If you run a podcast (host, producer, etc) you can claim your show on Repod. Claiming your show gives you:
Access to a private group discussion with other podcast hosts
Your host profile gets a special flair (mic icon and verified badge)
Discuss episodes and answer questions from listener
Pin a featured episode to the top of your show
Analytics to view statistics of those who follow and listen to your show
Plus, lots more upcoming features!
---
How do I claim my show?
Step 1: Claim your show
On your desktop computer, go to creators.repod.io
Sign up (remember your password as you'll use the same password when logging into the app)
Search for your show and an email verification code to the email listed in your RSS feed
Input that code sent to your email address
You'll now have access to your Repod dashboard
Step 2: Download the Repod app
Login w/ the same credentials you used when you signed up at creators.repod.io and go through the short onboarding phase
---
How did you get my podcast information?
We're integrated with listennotes.com and pull your information from their database.
---
A recent episode of my podcast isn't on Repod or something else is wrong with my show information.
Our app automatically adds new episodes from Listen Notes, usually it's within a couple of hours from when they're released. If something is off or needs to be updated, you can head over to https://www.listennotes.com/, search for your show, and make the requested change. Or let us know and we'll contact Listen Notes for you.