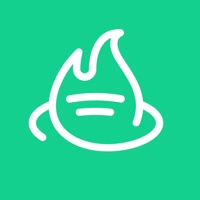 Repod Team
on December 08, 2020
For Podcast Creators
Signup to get access to exclusive tools, free in-app promotions, and other resources to help grow your podcast fandom
---
Podcasters + Repod
Howdy podcasters 👋
We're Repod, a community of podcaster listeners and creators who share, discuss, and discover podcasts together. If you're a podcaster looking to grow your audience then read on to learn more about our features, tools, and in-app promotions to help you grow your podcast audience. If you haven't signed up for the Repod podcasters' email then you can do so below.
Tools & Resources for Podcasters:
🔗 Embeddable Feeds
Embedded feeds gives you a quick and easy way to highlight episode comments on your podcast from other listeners. Feeds are customizable by choosing a theme (light or dark) to match your website's appearance. The feed's comments are populated by Repod listeners commenting on a podcast's episode.
How it works:
Find your show at https://repod.io/embed/shows/
Select an embedded feed or badge and customize the theme (light or dark)
Copy & paste the generated code into your websites HTML wherever you'd like the feed to appear
Example of show embed: How I Built This
Badge
Feed
Other examples:
📊 Podcast Charts
Repod's podcast charts help listeners browse and discover new podcasts to listen to. Our charts are updated monthly and are compiled from in-app recommendations from other listeners.
📤 Clip And Episode Sharing
Easily share clips (audiograms) and episodes directly to your social accounts.
Share episodes
Share transcribed clips
📣 In-App Banners
Leave the marketing to us with promotional in-app banners. Promote your show, an episode, or a playlist of episodes. Signup to our newsletter for free in-app advertising and promotional slots.
Promoted Shows & Episodes
⌛Coming Soon
Claim your podcast and unlock unique features:
Link your profile to your show

Exclusive podcaster badge (🎙️ icon)

Receive notifications when people comment on an episode of your podcast

And more!
Signup for our exclusive podcaster e-mail newsletter 👇