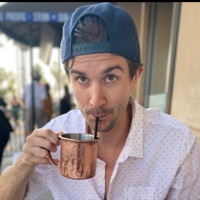 Travis Osterhaus
on April 07, 2020
How to Share Podcasts
Keep the discussion going after the podcast is done
---
Did you just listen to a podcast series or episode that needs to be shared with the world?
Repod makes it easy to share podcasts with anyone. This guide will detail all the ways you can share.
Share inside the community
Share podcasts with the Repod community or send to specific users on the app.
Post to the community (Feed) - A comment on an episode will be sent to the Feed and appears in both the Global and in your following's Following tab

Share with specific users (Share Within) - Share an episode and an optional comment to any user on the app by searching for their username.
Share outside the community
You can share a link to any episode, show, playlist, or profile to anyone outside of Repod. We have plans to build a new web app that syncs with the app so you can continue to listen on your desktop and other devices.
Link Copy - Copy a special link and share with anyone anywhere: text, Slack, Twitter, Instagram, or however else you share
How do I post a comment to the Feed?
Find/search for the episode under Explore. Once you find the episode you were looking for tap "Add Comment" on the episode, that comment will then be sent to the feed. See a video of how to post a comment to the feed
If you can't find the show/episode then we need to add the show to Repod. If the podcast(s) is missing, please email us and we'll add them for you.
---
FAQ
What can I include with my post?
A review of up to 140 characters
You can tag other users on the app | i.e. @travis
Clip an episode | i.e. 22:38 - 23:31
Include a Timestamp with your comment to an episode | i.e. 14:56
Do I have to post for everyone to see?
Nope! You can send an episode to as little or as many people on Repod.
Select "Share Within App"
Search or swipe to find who you want to share with
Add an optional note
Hit send!
Tips for making a memorable comment:
Do both, comment and vote for the episode
Mention someone in the comment who you know that would really love the episode
Comment at a certain point, and leave a timestamp so users can easily tap and listen for reference
Clip your favorite moment up to 1 minute in length