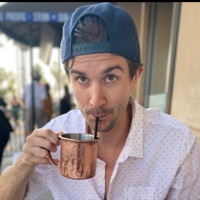 Travis Osterhaus
on January 21, 2020
How to Set Up a Station
How many different podcasts do you subscribe to?
---
Podcasts offer a one-size fits all approach: subscribe or unsubscribe. Well, that becomes a problem when you have anything more than say 20+ show subscriptions, and each additional new subscription just makes your stream of new episodes more noiser. Now, it takes you more time to find the right episode you want to listen to, rather than actually listening.
Stop the madness and organize your podcasts better with stations.
Simply put, a station is a filtered view of your new episodes based on (your subscribed) the podcast shows you selected (subscribed to) . You can create many stations, and it's easy to jump between stations by swiping left or right.
Example:
Let's say you really enjoy true crime podcasts. Each day, you routinely listen to at least one of your favorite True Crime show subscriptions. Organize all of your True Crime podcast subscriptions into a single True Crime station:
True Crime:
Criminal · Serial · My Favorite Murder · Up and Vanished · Sword and Scale · Crimetown · In the Dark · Crime Junkie
By organizing these shows into a station, you're able to take some of that indecision out the day. Stations let you decide what you should listen to today which helps you get straight into listening quicker and easier.
Get started: give your station a name and select which shows you'd like to add. Once you've added your first show to the station, all historical and new episodes from those shows will be listed in your new stations feed.
That's it! We hope stations help you better manage and organize your flow of new episodes.
How to create a station:
Tap "Pack"
Stations, Playlists, Shows display at the top; Tap "Stations" if you're not already there
The default station is New Episodes, create additional stations by tapping the green "Edit Stations"
Setting up yStation set up:
Name your new station
Select which shows to add to your station
Can I share my station?
At this time, there is not a way to share stations with other users. Instead, create & share a playlist
Need ideas for which stations to set up? Check out these:
By your favorites
Find and listen to your favorite shows in seconds. Create a "Favorites" station with all of your favorite shows so that you can be the first to listen, share, and discuss the new episodes.
By genre
Every podcast listener subscribes to a handful of their guilty pleasure podcasts. Bachelor. Sports. Entrepreneurship. True Crime. Organize your subscriptions by rounding up your favorite shows by genre/category and placing them into a station. For example, you could create a True Crime station with your favorite crime story hosts: Phoebe Judge, Sarah Koenig, Payne.
Genre Station Ideas
True Crime - Serial · My Favorite Murder · Up and Vanished · Sword and Scale · Crimetown · In the Dark · Crime Junkie
Entrepreneurship - Tim Ferris · Product Hunt · Startup Radio · etc.
Other Ideas
True Crime, Entrepreneurship, Sports, History, Dailys, Business, Wellness, Fiction, Comedy, Entertainment
By Activity
If you find yourself listening to the same types of podcasts during certain routines or activities. Organize a station to save your time.
Activity Station Ideas
Morning Commute - Have a certain kind of podcast that you routinely listen to on your drive to or from work? Create a station around those.
Family Friendly - Need a kid/family friendly episode or series in a pinch? Before your next road trip, create a "Family Friendly" station with shows that the entire family can enjoy. Listen to an episode from "This American Life" and not your guilty pleasure podcast, "Call Her Daddy".
Listen While Work - Whatever you do in your professional life — not every podcast is easy to follow. Some podcasts we can listen to while we work (interviews or something easy to follow along to), while other podcasts are more difficult. Create a station for work! Include all of the shows that make your professional life all that much better.
Workout Motivation - Not everyone can listen to podcasts while working out, but if you're the type to do so then start a station to get you even more pumped up!
While I Cook - Setup a station with your favorite cooking episodes. If cooking isn't your thing, then apply this to any of your favorite hobby/interest podcast: knitting, board games, fly-fishing, etc.
Namaste - Get into your routine quickly and organize all of your meditation podcasts into a single location using a station.
By Type:
Station ideas:
Interview
Documentary
Fiction
Less than 20 min
Greater than 1 hr
By Interest:
Station ideas:
Weight lifting
Board Game Design
Startup/Entreprenuership
Bachelor
That's it for stations. Once you've set up a station or two, let us know what you think.