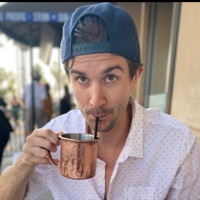 Travis Osterhaus
on April 07, 2020
Podcast Playlists: Share & Create; Follow & Listen
Stay in touch when new episodes of your followed shows get released
---
Are you a podcast aficionado or the go-to among your friends or coworkers for podcast recommendations?
Create and share a podcast playlist! Simply, name your playlist, round up the episodes, and share with your friends!
If you need some inspiration from other playlists then take a look at these starter packs below:
Episode 1s - A curated list of first, or pilot, episodes from new shows and series. This playlist is the equivalent of browsing New & Noteworthy on Apple Podcasts.
Podcast Gumbo Newsletter - Each week, Paul Kondo delivers 3 episode recommends every humpday.
As a playlist creator you can mark playlists as hidden or public. A public playlist can be found via search an shared, hidden playlists are only viewable and accessible by the creator.
FAQs
What is a podcast playlist?
Put simply, a podcast playlist is a collection of podcast episodes.
How to create a playlist of podcasts?
Navigate over to "Library"
Tap "Playlists"
"Create a new playlist"

Name
Search + add episodes
How do I share my podcast playlist?
On any playlist tap the "···"
Tap "Share Playlist"
Select how you'd like to share
How do I add episodes to my podcast playlist?
On any episode tap the "···"
Tap "Add to Playlist"
Select which playlist to add the episode
How do I rearrange or delete episodes from my playlist?
On a playlist that you created, in the top-right tap the "···"
Tap "Edit"
Tap and hold episodes to rearrange
Tap the red circle to delete an episode
Will Repod promote my playlist or someone elses?
Playlist Tips:
This is section includes playlist ideas managed & maintained by the Repod team and members of the community. Read this for helpful tips and resources to all things playlist related. Want to contribute? Let us know hello@repod.io.
Organizing your podcast playlist:
Before jumping right into a playlist it's important to give your playlist some thought. Specifically, think about the structure of your playlist. We suggest organizing your playlist around a primary theme or a topic (i.e. Unsolved Murders...Cooking Recipes...Sad Stories...) as this will provide context to the listener for why you created the playlist.
Examples of how to organize your playlist:
Story/Theme: Curate podcast episodes that tell an interesting story; or gather episodes related to the playlist theme.

Holiday Spirit - Discover the magic of the holidays
Presidential Roundup - A roundup of candidates and the various episodes that discuss their ideology and presidential plans.

Interest/Hobby/Activity: Curate episodes around a hobby, activity, or interest.

Chefs Take - Cooking for the extended family this holiday season? Take a shortcut and discover the best holiday meals that you can make in under 40 minutes.
Rock Climbing - Love rock climbing? A weekly curated playlist containing the very best rock climbing episodes.
Board Game - Looking for a new board game or strategies to play

Learning: Curate episodes to help someone learn something new

How to start an online business - Ever dreamed of making a living working from home? Make that dream a reality with 10 episodes on how to turn your idea into a business.
Learning & activities for kids:

Brushing teeth (3-7 year olds)
ABCs /learning & education
Bedtime stories
Podcast Playlist Ideas
People: Find all episodes that a specific guest/celebrity/influencer appears on and add each episode to a playlist. Name the playlist the actors name (helps with search), and then maintain and update the playlist often.
News Cycle: Create a playlist around whats trending in the news

Mueller Report
Trade Wars (i.e. China)

Seasonal: Create a playlist around seasonal trends or yearly events.

Fantasy football: episodes that discusses the weekly waiver wire, start 'em sit'em, etc
Meet the Candidate: episodes with interviews from the Presidential candidates (Episodes with 1:1 interviews of each candidate | i.e. Bernie Sanders on The Joe Rogan Experience)
National Holiday: episodes that cover our national holidays (Thanksgiving, Halloween, Christmas) and help educate listeners about the origin of the holiday, notable figures or people, recipes, party ideas, etc.

Trips: Create a playlist for future activities or planned events such as a long drive or flying.

Road trip / long drive

if you are about to embark on a camping trip and have a long drive ahead of you, then we could create a playlist for camping tips and practical wilderness advice. Dont eat X, how to start a campfire, ghost stories, how to stay safe, etc

Airplane

Create bingeable airplane playlists and call them out by flight duration. Could a single series (like The Dropout) or multiple single episodes talking about a specific topic.

Family Friendly

No bad language, something with broad and general interest for all family members. Could be fiction or a story that the whole family would enjoy.

Tutorials / Learning / Education

The History of America
Learn to code

Mood

Put me to bed
Get Motivated
Workout
Under 20 minutes

Career / Hobbies / Etc

Christianity
Board Game Design
D&D
What are you waiting for; start rounding up your favorite episodes and turn them into shareable playlist!