HBR IdeaCast
Harvard Business Review
62 Followers
Harvard Business Review (HBR) IdeaCast podcast brings listeners closer to some of the leading minds in business and management. Host, Sarah Green Carmichael, skillfully conducts energetic interviews that are thought-provoking in every regard. HBR is the recommended podcast for anyone looking for insight into effective business strategies. Moreover, the podcast also skillfully dissects various problems that business owners face and how to solve them.
Recent Posts
"Great episode on work and how the relationship changed to it over time. Also a great quote here farming and "any job left undone often has huge consequences that cascade down the line" which I think can be applied to most things in life. "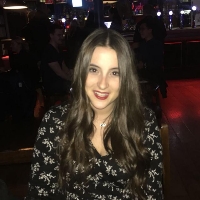 "Very interesting discussion with Professor Roger Martin about corporate America and its toxic pursuit of 'efficiency' - i.e. cutting costs no matter what. Looking forward to reading a bit more into the research behind this!"
"@paigebennettprimke check out this episode. Some good tips in there. "