TEDx SHORTS
TED and PRX
5 Followers
Start each day with short, eye-opening ideas from some of the world's greatest TEDx speakers. Hosted by Atossa Leoni, TEDx SHORTS will immerse you in surprising knowledge, fresh perspectives, and moving stories from some of our most compelling talks. Less than 10 minutes a day, everyday.
Best TEDx SHORTS Episodes
Recent Posts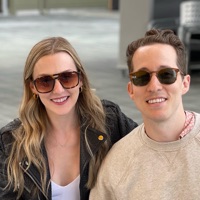 Quick listen here. Something I've really wondered about as I've personally transitioned to listening to podcasts more frequently than music.