Creative Processing with Joseph Gordon-Levitt
HITRECORD & Cadence13
9 Followers
On his new ten-episode series, Joseph Gordon-Levitt will get into the nitty-gritty of how a wide variety of creative people do what they do. Listeners' questions will inspire conversations between Gordon-Levitt and a range of creative guests, from Hollywood notables like Rian Johnson and Seth Rogen & Evan Goldberg, to behind-the-scenes heavyweights like casting director Mary Vernieu, and from political visual artist Shepard Fairey to indie sonic songstress, Yuka Honda, and more.
Best Creative Processing with Joseph Gordon-Levitt Episodes
Recent Posts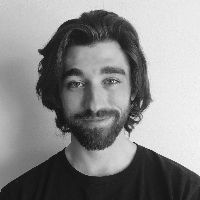 New podcast on creativity! One take away; Look to your influence's influences to get a better creative perspective.