The Smart Passive Income Online Business and Blogging Podcast
Pat Flynn
25 Followers
The Smart Passive Income podcast, hosted by entrepreneur and blogger Pat Flynn, shares with listeners insider marketing tips, content strategies, and what it takes to succeed in online business. Pat's specialty is divulging what he learned throughout his passion and career. Every episode, listeners learn from the "crash test dummy" of online business as Pat has dubbed himself.
Recent Posts
"@travis - I love Pats question about how a podcast can break through the noise and Kevin's answer is amazing. 🥰"
"@travis Pat Flynn's first podcast. I like how he does a clip in this episode to ensure people who want to start a podcast it's ok 👍 and him saying DO it. "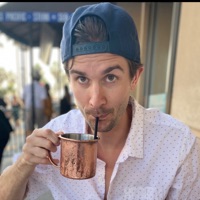 "One of the best SEOs"