Strangers
Lea Thau
3 Followers
I'm cooking up a new season on Patreon. Join me there for just $1 per month to receive new episodes (starting November 2019) and to access the rest of the archive of 80+ episodes, all ad-free: patreon.com/strangerspodcast. Or just stay subscribed here. Most of the new work will be released here eventually. Strangers features true stories about the people we meet, the connections we make, the heartbreaks we suffer, the kindnesses we encounter, and those frightful moments when we discover that WE aren't even who we thought we were.
Recent Posts
Episode has arrived!! I'm excited to listen to this one today
Strangers is a beautiful podcast. Most episodes these days are hiding behind a paywall on Patreon but I can honestly say it's worth the money. Listen to this episode and all available episodes and you'll know why.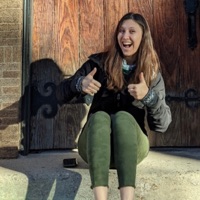 I am always blown away by the kindness and open forgiveness of those that have been wrongfully convicted