Dark History
Audioboom Studios
18 Followers
Bailey Sarian, a professional makeup artist & true crime connoisseur, is taking her expertise from her popular YouTube series, Murder, Mystery & Makeup, and expanding into the podcast world with Dark History! Each week, she will explore the chilling stories of the dark past from US and World History that they don't teach you in school!
Recent Posts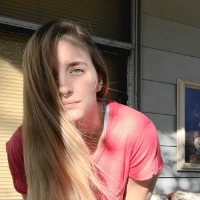 I really like this host. I never knew the story behind Central Park or Dodgers Stadium. Lake Lanier is super horrible too. Could definitely listen to a deep dive on anybody these individually. True crime via the establishment
Thanks to ghostlore.of.hawaii, I got curious about the history of Hawaii which led me to this episode of Dark History. I knew the US had done Hawaii dirty, but damn, the US did Hawaii REALLY dirty.