TED Talks Daily
TED
287 Followers
A spin-off of the wildly successful TED talk format that features expert speakers on topics ranging from business to tech to science, TED Talks Daily brings you insights from the latest TED talks in podcast format. Hosted by journalist Elise Hu, this podcast show promises thought-provoking, mind-stretching, insight-inducing content to make you go "huh" or "wow" or even "whaaaat?".
Recent Posts
"Tim turned me into stoicism. He's like the modern ambassador for the philosophy "
"Please Jack turn the wheel #22:00"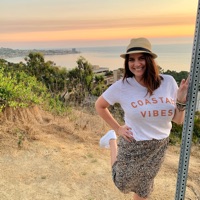 "@travis I love how she calls them "relaunchers" "