Star Spangled Eurovision
Star Spangled Eurovision
0 Followers
Just three Americans who love Eurovision so much they started a podcast. Join the crew as they give their hot takes on the world's greatest song contest.
Best Star Spangled Eurovision Episodes
Recent Posts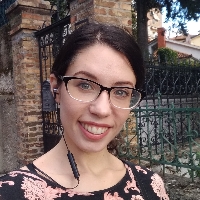 This is kinda what I wanted - a Eurovision podcast with some geekiness, lots of love for the contest, and wildly incorrect guesses. They also take politics and current events into context, which is what was missing for me with other podcasts. That said, it's not super well-produced.