Welcome to Night Vale
Night Vale Presents
82 Followers
Twice-monthly community updates for the small desert town of Night Vale, where every conspiracy theory is true. Turn on your radio and hide. Never listened before? It's an ongoing radio show. Start with the current episode, and you'll catch on in no time. Or, go right to Episode 1 if you wanna binge-listen.
Recent Posts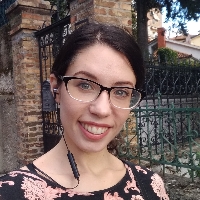 It's always fun when an already spooky podcast does a Halloween themed episode! This ep is a great standalone and requires no Night Vale context. It had some genuinely hilarious moments throughout (I don't want to spoil), as well as a lovely overarching ghost story. First few minutes are announcements so I linked directly to the start of the ep.
Oh dang, Welcome to Night Vale is doing a tour and their next stop is in San Diego on May 5th. I'm debating if I should go. I'm just worried about COVID. Also this episode was hilarious. Cats really are something else. They're equal parts conniving murder machines and lovable goof balls. Night Vale does a great job of making them sound adorably wacky and weird.
Greatly enjoying this replay of Night Vale with Allan Hopfensperger. He's never listened so it's cool to introduce him to it. It never fails to calm me and make me laugh.